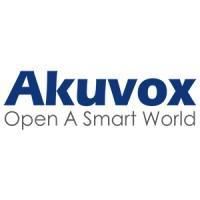 Akuvox Supplying Smart Intercom, Android Door Phone, Smart Indoor Monitor, Face Recognition Access Control
Description
Akuvox Supplying Smart Intercom, Android Door Phone, Smart Indoor Monitor, Face Recognition Access Control.
Smart Doorphones
Smart Indoor Monitor

Access Control

Android IP Video Phones
Residential
Powered by latest technologies, Akuvox smart residential intercom solution fits in with higher security, convenience and smartization requirements of modern residential living.
● Increase the value of properties
● Allow residents to enjoy smart living
● Offer visitors perfect user experience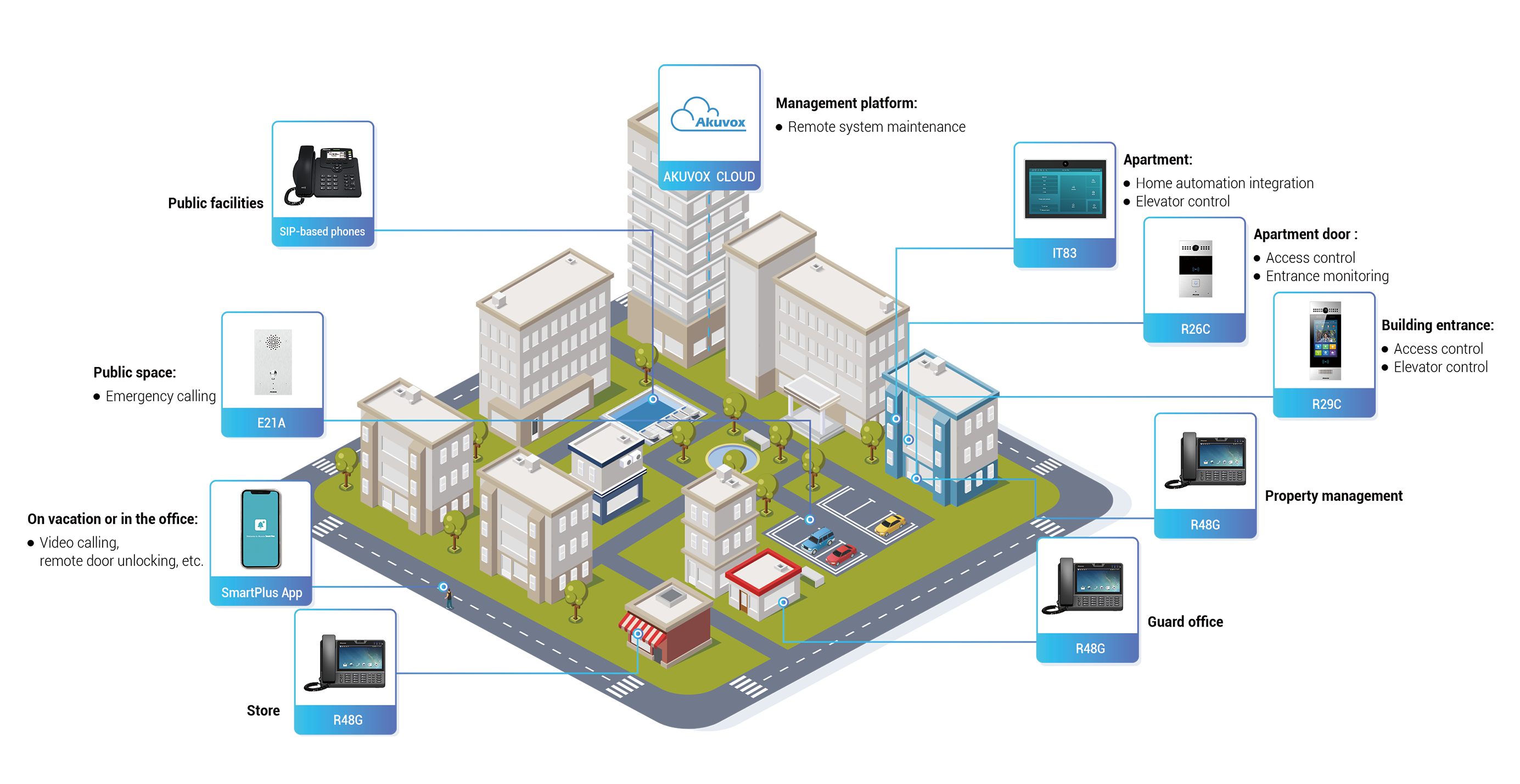 Solution Features
Facial Recognition Door Entry
Convenient App-based Features
Home Automation Integration
Elevator Control Integration
Community-wide Communication System
Centralized and Remote System Management
Commercial
In tackling business challenges like enhancing productivity and resource efficiency, smart intercom solutions have come into play, bringing together voice, video, security, access control, and more.
● Greater workplace flexibility for staff
● Lower total cost of ownership
● Excellent visitor experience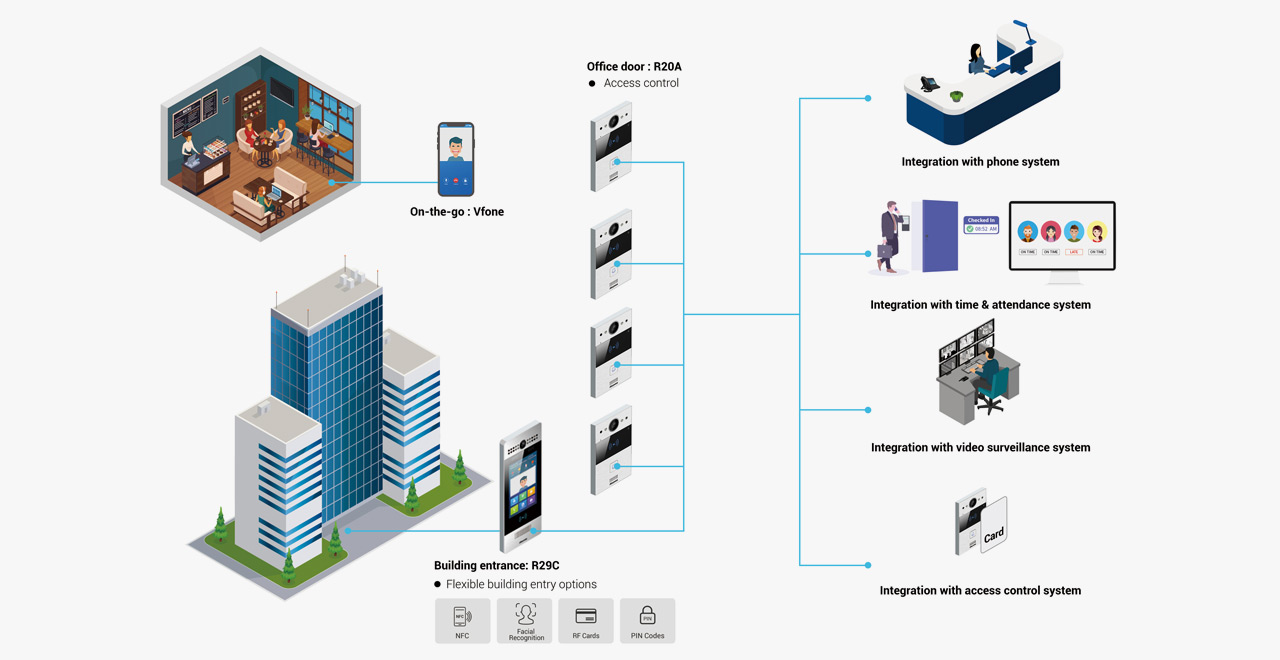 Solution Features
Convenient App-based Features
Complete Communication System
3rd-party Access Control Integration
Elevator Control Integration
Monitoring Center Integration
Assisted Care & Hospital
Akuvox smart intercom solution is good news for global population aging. It converges latest technologies, including SIP, Android and AI, to bring greater safety, trust and security to older people.
● Greater safety and security, and more convenience for the elderly
● Enhance operational efficiencies and reduce the service cost for care providers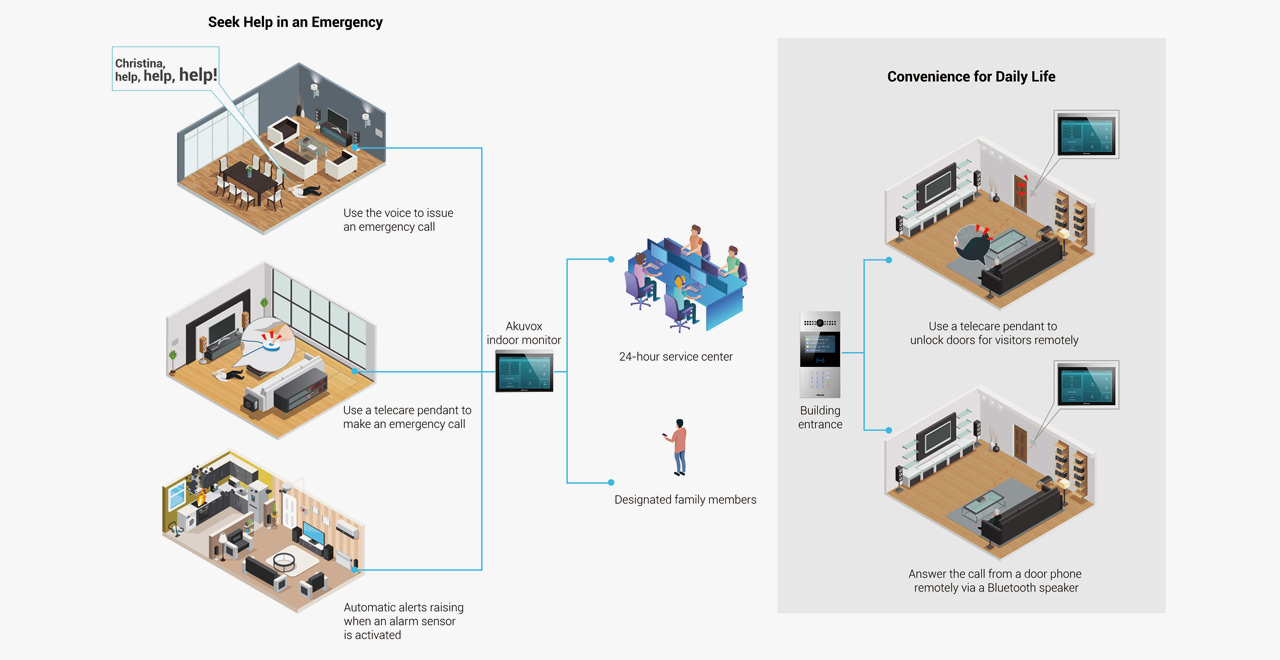 Solution Features
Fast and Reliable Emergency Calling
Flexible Emergency Calling Methods
Home Alarm Integration
Mobility Features
Easy-to-use system
Future-proof
Public Space
With terrorism and violence on the rise worldwide, there is an urgent need for advanced intercom technologies to gather information real-time, react to situations in progress, and manage public events and emergency situations in order to protect people, assets and property in the public space.
● Great system reliability
● Faster emergency response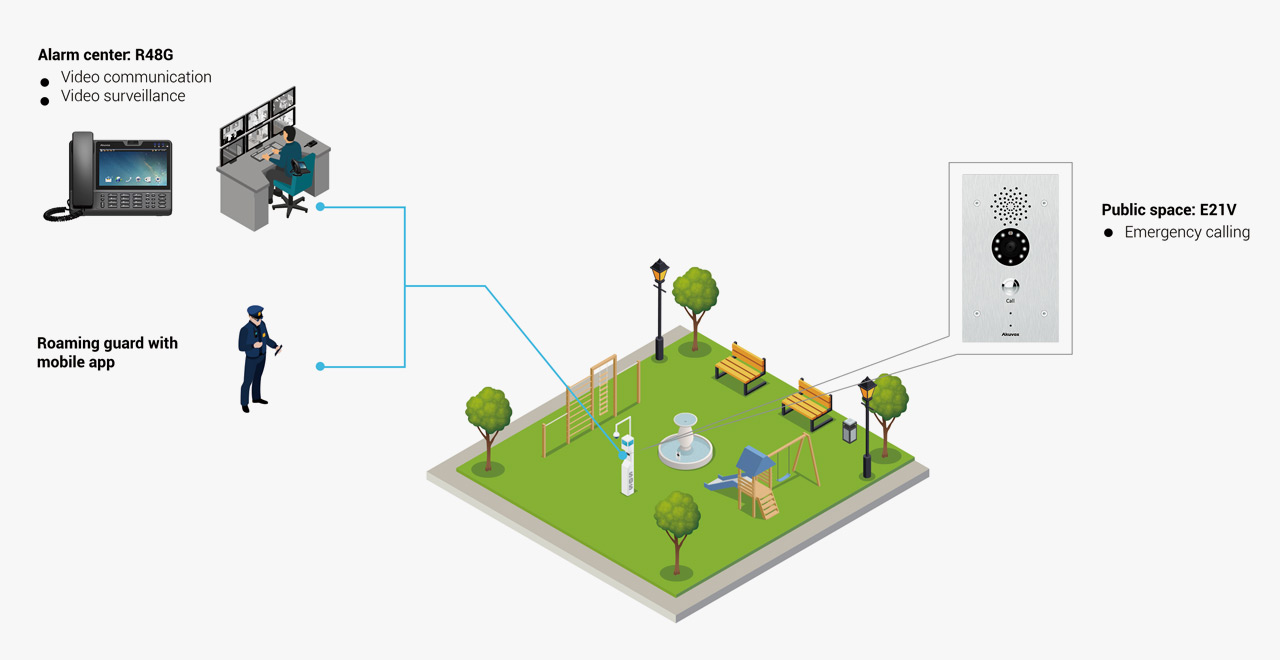 Solution Features
Reliable emergency communication
Alarm Center Integration
Adapted to diverse environments and climates
Call forwarding