🔍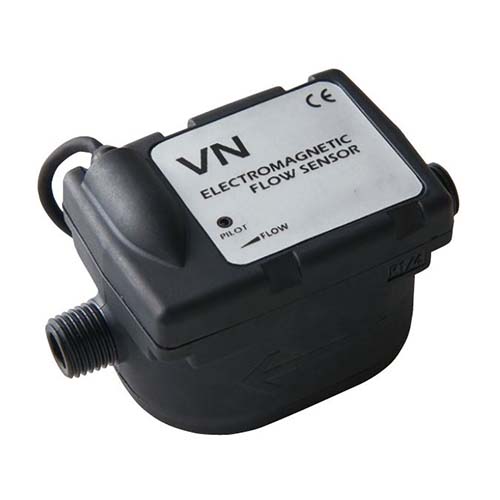 Description
・ Electromagnetic flowmeter with small diameter, suitable for equipment manufacturing.
・With no moving parts, there are fewer failures due to contamination.
・ Low pressure loss ・ No need for straight pipes, design is precise and miniaturized, and installation is convenient.
Liquid flow range
0.05~1L/min
0.5~10L/min
3.0~60L/min
Measurement principle
By applying Faraday's Law of Induction, as current flows through the coil to create a magnetic field in the flow channel, an electromotive force is created as the conductive liquid passes through the flow channel.
The electromagnetic force becomes a signal proportional to the flow rate, and this voltage is measured to convert it into a flow rate.
What is the use of electromagnetic flowmeter? | Our performance
What is a mass flow meter used for? | Our performance
What is the use of vortex flowmeter? | Our performance
What is the use of ultrasonic flowmeter? | Our performance
What is a gear flow meter used for? | Our performance
Additional information
| | |
| --- | --- |
| Application | Flow Meter |
| Types of | Electronic |
| Installation method | Thread |
| Output method | Analogy signal |