🔍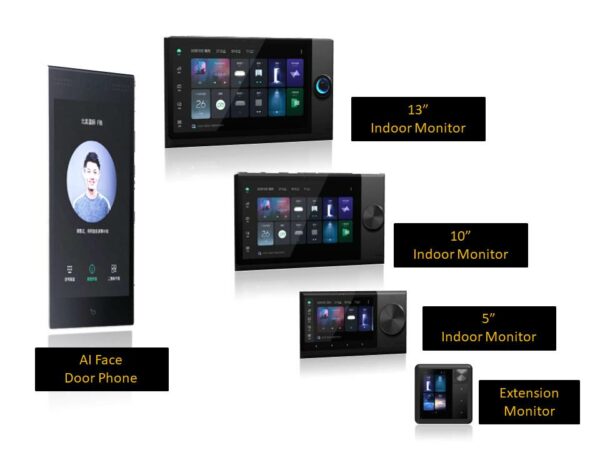 Description
ECC100V VOIP Phone and Visual Cloud Building Intercom System
Whatever your application scenario, ECC100V has the answer. ECC100V Smart VOIP Intercom Solution
Widely used in large and small projects in various vertical markets, allowing more people to easily enjoy smart life and work.
Why choose ECC100V intercom system?
Intercom through ECC100V cloud building intercom has many advantages,
E.g:
– Easy to plan and install
- few components
– secure communication
- Enable parallel conversations
- Facetime
– Phone directory
– Easy control and maintenance via web server
As an alternative to SIP, some systems use the H.323 protocol. However, H.323 requires very powerful hardware and has some drawbacks in firewall and network integration.
How does the ECC100V intercom system work?
The transport of voice and images over Ethernet and SIP is increasingly replacing analog and ISDN-based transport technologies. Voice communications and images are converted into digital signals and then transmitted over IP networks through specific protocols such as SIP.
Typically, SIP is implemented directly in an IP intercom system with the necessary Ethernet interface. No other adapters or converters are required. This is especially beneficial for companies that already have IT networks and structured cabling, as it makes it easy to integrate IP radios into existing environments. Existing IT resources can be used without additional network. The network cable also powers the IP intercom system via PoE. As an alternative to cable connection, the radio can operate on WLAN. In this case, a network cable is obviously not required, but a separate power connection is required.
How to connect my SIP intercom system?
SIP Phone System:
SIP door intercoms, such as from StentofonBaudisch or Siedle, can connect directly to IP telephony servers, such as AskoziaPBX, allowing access to the intercom from your PBX-configured devices, such as your desk phone or smartphone, giving you access to intercoms worldwide.
Public SIP Providers:
Free switching of door intercom and IP telephony through public SIP providers. This requires internet access and at least one DSL connection. This makes the door intercom a globally available phone. Switch functions such as opening doors can even be performed on the road.
direct connection:
For the simplest application, usually for private use, the walkie-talkie calls the IP address of the IP phone directly through the PoE switch.
How about the video intercom system?
Many IP intercoms already contain functionality that may act as a door intercom. When using a videophone, the obvious advantage is the videophone. Video door intercoms require a separate power connection and greater bandwidth than regular door intercoms. The received image can be displayed on another IP radio within the same network, a computer with the required software or a smartphone with a camera and display.
building developer
Elevator Control Integration
Control the elevator to only allow visitors to access authorized floors or send the elevator to the desired floor, such as summoning it to the first floor when the door is opened, to provide a seamless entry experience.
Community-wide communication system
Smart Intercom is based on the general IP communication protocol SIP, allowing communication between any SIP-enabled system. This provides unlimited communications for residents, visitors, property management, security personnel, service providers, and more.
Centralized and remote system management
ECC offers on-premises or cloud-based management systems. Both provide remote deployment, operation and maintenance of large numbers of devices via a web browser, helping to save time and money, especially on large installations.
Smart property
ECC100V Property Management connects different residential buildings all over the city under one management portal. Through the portal, property managers can remotely manage all intercom equipment and tenants, making door opening audits easy. For example, when a tenant moves out, the property manager only needs to modify the tenant's profile. All access rights associated with that particular resident, such as RF cards and PINs, can then be immediately revoked through the portal.
household
Safe and happy community
face recognition access control
The ECC100V door phone at the building's entrance provides AI-powered facial recognition access control. Your face is your identity. The underlying liveness detection algorithm makes the system less likely to be fooled by photos or videos
Healthy and comfortable community
ECC100V door phone supports temperature function to help solve COVID-19 problems
Convenient app-based features
By subscribing to the ECC100V intelligent cloud intercom service, residents will be able to enjoy a wealth of intercom functions through their smartphones, including video calls, remote door opening, alarm pushes and receiving property management messages.
Home Automation Integration
The openness of Android enables the ECC100V room monitor to integrate applications for home automation control. Interoperability enables users to enjoy home automation services and intercom functionality directly from the room monitor.
Smart intercom solution
Residential
Increase property value
Let residents enjoy smart life
Provide a flawless user experience for your visitors
commercial benefit
Greater workplace flexibility for managers
Lower total cost of ownership
Excellent visitor experience
Smart Healthcare and Hospitals
Safer and more secure, more convenient for the elderly
Improve operational efficiency and reduce service costs for care providers
public space
High system reliability
faster emergency response
Other smart home hardware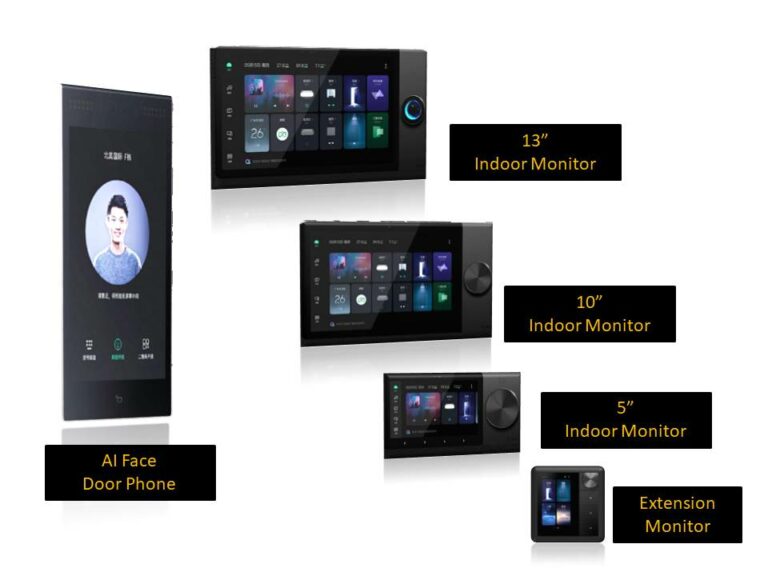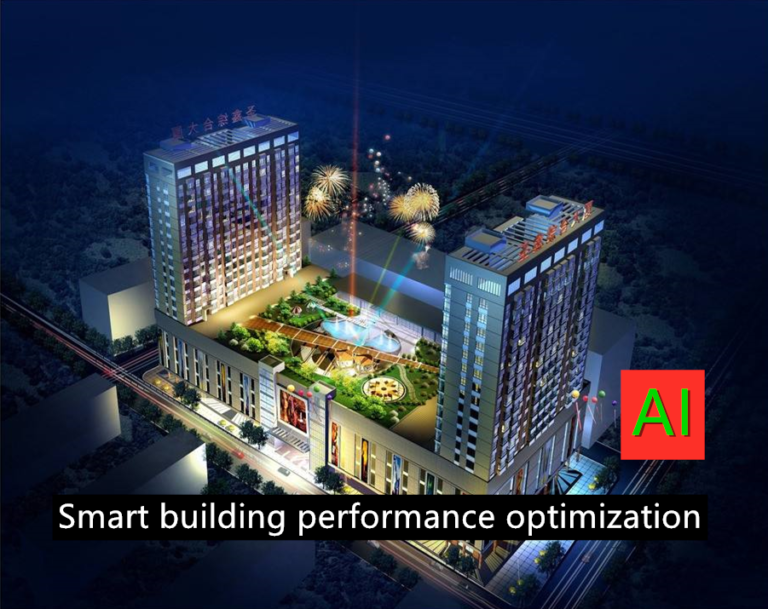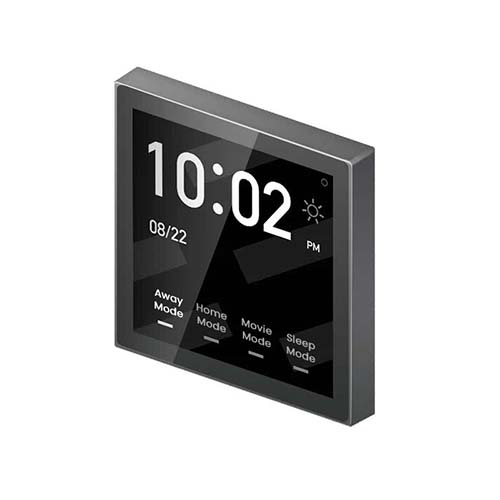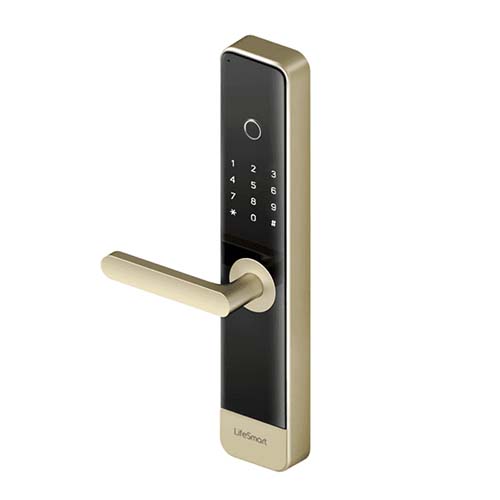 Q&A Questions and Answers:
1. Are there any disadvantages of smart home?
General labels do not have free scene settings
2. What are the smart home brands?
It is necessary to have a complete set of integral products, and the ECC smart home system integrates the integration of buildings and families
3. Is there a smart home in Taiwan at present?
At present, most of them are in the indoor decoration market, and it is rarely seen in the construction projects that the builders sell directly with them.
4. What else do you need to pay attention to in the smart home system?
A good product should not only have a smart home, but also a supporting building system
5. Smart home Xiaomi, okay?
Pure smart home application, not compatible with other building system automation
Smart home automation
home automation(Home automation), refers to the building automation in the home, also known assmart home(smart home). There is also the name of Domotics in English. A home automation system can control lights, windows, temperature and humidity, etc. It may also include home security, such as access control or alarms.
[1]Home automation has three main advantages:
1) Reduce environmental impact: Reduce energy and water usage by controlling window placement, utilizing natural light, ventilation or shading, ensuring that power and light are only activated when power and light are needed.
2) Improve quality of life: Smart homes provide proper heating, cooling, lighting and watering
3) Use automation systems in smart homes to save electricity and water bills and provide a sustainable indoor environment[2].
When connected to the Internet, home devices become an important component of the smart network. A typical home automation system is connected through a centralized hub or gateway. Using a terminal on the wall, a smartphone, a personal computer, or a web interface as the user interface to control the system, it is also possible to achieve off-site operation through the network.
Although there are many competing manufacturers, there are not many common industrial standards in the world, and the smart home space is seriously fragmented.
[3] Manufacturers sometimes prevent independent implementations through withholding documents and lawsuits.
[4]The market value of home automation in 2013 was about $5.77 billion, and it is predicted to reach $12.81 billion in 2020.[5]
At present, the platforms with the most users in the world are Amazon's Alexa, Google's Google Home and Apple's Homekit. In order to solve the problem of smart home fragmentation, Google and Amazon, Apple and Zigbee Alliance jointly launched the "Project Connected Home over IP" program.
Application and technology
According to Li[8]The statement of et al. There are three generations of smart homes:
The first generation: wireless technology with proxy server, such as ZigBee automation;
The second generation: artificial intelligence-controlled electronic devices, such as Amazon Echo, Apple Homepod, Google Home, Xiaomi AI Speaker (Xiao Ai), Xiaodu Speaker, Tmall Genie;
The third generation: robot partners that can interact with humans, such as Robot Rovio, Roomba;
building management
Fast and reliable emergency calls
The intercom system is seamlessly integrated with the remote monitoring center. The SOS signal 100% transmission reaches the monitoring center, and the signal delay is <10 seconds.
Flexible emergency calling
Make emergency calls using the touchscreen of an in-room monitor, a resident's voice, or a telecare pendant.
Property management
easy-to-use system
For seniors, the whole system is as easy to learn as an indoor monitor's simple user interface. For care providers, the system can be operated and maintained remotely from a PC.
face to the future
Due to the openness of the smart intercom system, it is easy to upgrade the system with new equipment or new functions.
home automation
Home Alarm Integration
The indoor monitor is connected to various emergency sensors such as door contacts and smoke detectors. When the sensor is activated, the indoor monitor will automatically send an alarm to the monitoring center, thus improving home security.
mobile function
Smart walkie-talkies offer seniors a level of mobility. Telecare pendants are programmed to unlock doors remotely, and Bluetooth speakers allow seniors to take calls remotely.