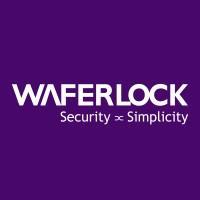 WaferLock Supplying Smart Lock, Access Coltrol,Smart Hotel
Description
Corporate introduction
Description
WAFERLOCK is driven by continuous innovation. With over 10-year experience as an electronic lock maker, we dedicate to deliver user-friendly electronic locking systems and high-tech access control solutions to our customers, with a vast range of products such as IP67 Electronic Cylinders, IP67 Electronic Locks, and E-Home system. Our products have been sold in 35 countries, distributing and installing in many commercial projects, hotels, and residence. WAFERLOCK always keeps on track of the new technology development. We are constantly applying the up-to-date trend into the product portfolio features such as connectivity, mobile interface, cloud security, weather resistant, and mechanical security in order to solve the security needs from our customers. WAFERLOCK never stops devoting its time and passion to develop products that could secure and simplify your daily life.
Product Line Application
HPMS
Hotel Property Management System (HPMS) can issue different type of cards for each purpose, which is specially designed for hotel access control. In order to manage a volume of hotel guests and hotel personnel, HPMS has distinguished and organized hotel cards by its function such as guest cards, service cards, manager cards, set door no. cards, emergency cards, and so on. No matter you are hotel receptionist or technicians, you will be able to learn the operation of this handy system easily in short period of time . API interface is also available for the PMS integration.
Access Control
WAFERLOCK provides several software systems for different applications, so the systems can fit into the users' demands. User friendly interface and simple commands help all users learn the system in a short period of time. With own system code, it is unbeatable to store the authorization and records as far as security concern. Security and Simplicity are the top priority to design these systems.
Smart Home
WAFERLOCK smart home system seamlessly links with your home access control.
Corporate introduction